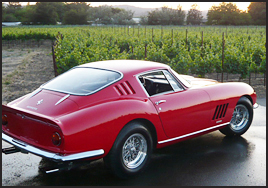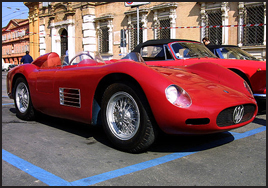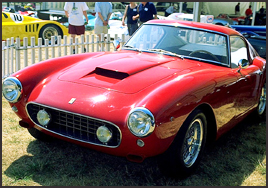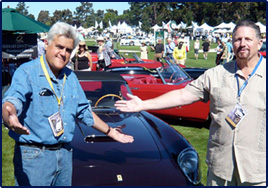 Jay Leno & Mark Ketcham - Quail Event at Pebble Beach Aug. 2007

"We're driven to find the world's greatest collector cars from Pre-War Coachbuilt Talbot Lagos, Delahayes and Mercedes Benz to Post-War
Ferraris, Maseratis and other Sports-Racers. For the last 15 years, we've traveled from New Zealand to Hungary, from barns to bunkers, to find these exceptional automobiles...
Let us find one for you."


~Mark Ketcham

For Sale:
Top left: "1959 Ferrari LWB California Spyder (#1501 GT)

2nd left: 1966 Ferrari 275 GTC 'Clienti Competiztione' ( #08457)

3rd left: 1967 Ferrari 275 GTB/4 (#09517)
"The ex-Mike Parkes 4cam"

4th Left: 1957 Maserati 200 SI - SIMILAR CAR COMING SOON!!!

5th Left : 1960 Ferrari 250 SWB Alloy Competition - SIMILAR CAR COMING SOON!!!

6th Left1956 Maserati 200 SI (#2401) - SOLD

7th Left: 1965 Ferrari 500 Superfast (6041 SF) - SOLD
FOLLOWING CARS
COMING IN SOON!!!

* 1958 Ferrari 250 TdF
"Tour de France"

* 1951 Ferrari 340 Touring Berlinetta

* 1962 Ferrari 400
Superamerica Aerodynamico Coupé.

* 1965 Ferrari 500 Superfast

These four cars, needless to say are all matching number, correct cars.
See 'Cars for Sale' page on this website.
In association with the Crown Prince of Bahrain and the Bahrain International F1 Circuit (BIC), Mark Ketcham organized the Ferrari Classisc event, which took place in Bahrain during the Formula 1 Grand Prix in early April 2008.
Savannah Ketcham attends her first Pebble Beach and who's there to try and entertain her? Funnyman Jay Leno.